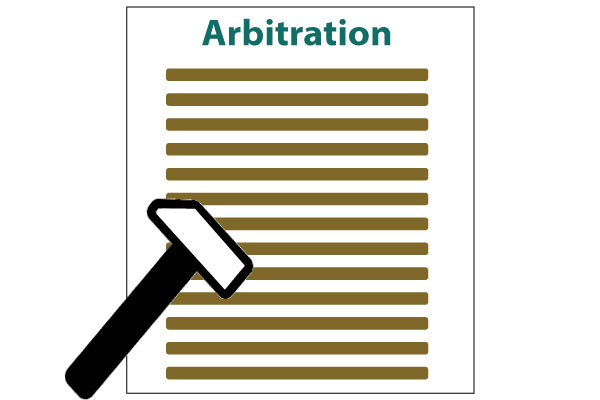 ARBITRATION
Arbitration is a procedure in which a dispute is submitted, by agreement of both  parties, to one or more arbitrators who make a binding decision on the dispute. In choosing arbitration, Arbitration is a out of court settlement process that is efficient and cost effective at the same time.
Business Communities /individual in  SAARC member  country can approach SARCO for disputes resolutions. Any dispute which is in the nature of trade, commerce or investment and is in the SAARC region or a citizen of any SAARC member country is party to such dispute, could be referred to SARCO for settlement by arbitration or apply for conciliation.
Arbitration Rules
SAARC Arbitration Rules provide the necessary mechanism for the effective and efficient carrying out of the Arbitration proceedings and all matters ancillary thereto. These rules have been in place after the approval of the Governing Board of SARCO. SARCO follows the internationally acclaimed and accepted UNCITRAL Model Law, and is abreast with the changes in these Rules, as and when they are proposed to be reformed or updated.
SARCO-Rules of Arbitration 2016 (Final approved) PDF
Registration Fee

The costs consist of the fee to the arbitrators, the administrative fee of the SARCO and any expenses incurred.The Tribunal in consultation with SARCO determines the costs based on the amount in dispute. The amount in dispute is the total value of all claims, counterclaims and set-offs. This means that the parties often can anticipate the arbitration costs. The fee schedule provided at the link below enables the parties to estimate such costs.
Upon filing the request for arbitration the claimant shall pay a registration fee.
Process Flow
Arbitration is commenced when the claimant files a request for arbitration with the SARCO. At the same time as the request is filed, the claimant shall pay a registration fee. Applicant Download the Arbitration Process by clicking on the following link
For Any Query Please feel free to contact us for guidance and assistance
+92 (051) 9266357-8